Missouri Valley Federal Credit Union is committed to the community we serve. We are involved with several charities and organizations throughout the year and provide three scholarships on an annual basis to students in the credit union. Also, see our member discounts to learn more about amazing discounts you can get online and in the area.
Lindenwood University Expo
Lindenwood University, September 18, 2021:
We are grateful for our recent opportunity to connect with our community and the Greater St. Charles County Chamber of Commerce at Lindenwood University (St.Charles Campus) for their recent Business Expo.
Our team had a chance to meet with students and their families to share information about the Credit Union Difference and one of our most favorite partners, Zogo! Our fun, simple solution to Financial Literacy for all ages!
Victory Over Violence Event
VOV, Boys & Girls Club, O'Fallon, MO - September 4, 2021:
Honored to have been a part of the recent Victory Over Violence event!
With several local artist showcased and many community vendors, a fun time was had by all at our local Boys & Girls Club for this awesome cause.
Where will you see the MOVFCU Team next?
Follow us on social media to stay in the know about our upcoming annual events, seminars, community highlights and more!
Scholarships
MOVFCU offers three scholarships a year to high school students attending college after graduation; Applications are available the beginning of each year.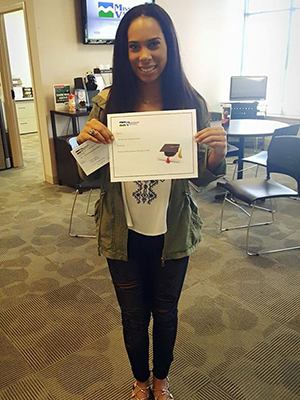 O'Fallon Boys and Girls Club of Saint Charles County
Missouri Valley FCU is a proud partner and supporter of the Saint Charles County Boys & Girls Club. We co-hosted our first event with the O'Fallon location in October, 2019 and loook forward to many more community events. Learn more about our local Boys & Girls Club by visiting: www.bgcstc.org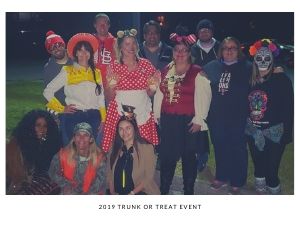 Wing Ding
Missouri Valley FCU sponsored the 2017 & 2018 Annual Wing Ding Event. This great community events is BCI's largest fundraiser benefiting adults with disabilities. Find out more about this event and BCI here: www.boonecenter.com/wingding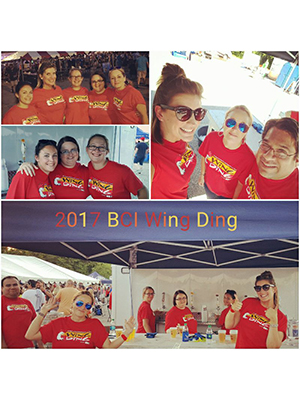 Warners' Warm Up
Have some new or gently used winter coats that no longer fit you or the kids? Maybe you don't care for the style this year? Or you just need some additional room in the closet? We have an idea that can help benefit all...
Missouri Valley FCU is proud to team up with the Kurt Warner First Things First Foundation and Operation Food Search for the Annual Warners' Warm-Up Coat Drive, held November 1-14.
Children's Miracle Network
We gladly support the Children's Miracle Network, which raises funds for local hospitals. Donations go to research, training, purchasing new equipment, and paying for uncompensated care — all in support of the mission to save and improve the lives of as many children as possible. Find out more about the Children's Miracle Network at http://childrensmiraclenetworkhospitals.org/
Holiday - Celebration of Lights
Missouri Valley FCU has been a proud sponsor of the O'Fallon Celebration of Lights for the last several years. Learn more about this annual event by visiting: https://www.ofallon.mo.us/celebration-of-lights
Staff supports fight against leukemia and all childhood cancers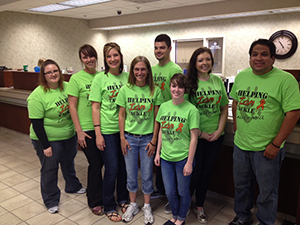 Santa's Fire Truck O Toys
Thank you for your donations to Santa's Fire Truck O Toys this Christmas! We were able to fill two collection bins with toys for hospitalized kids — thank you!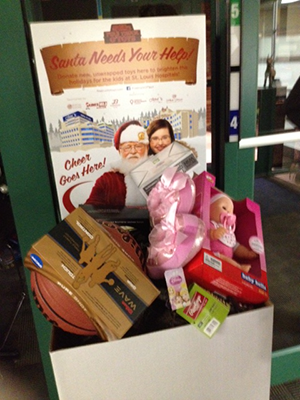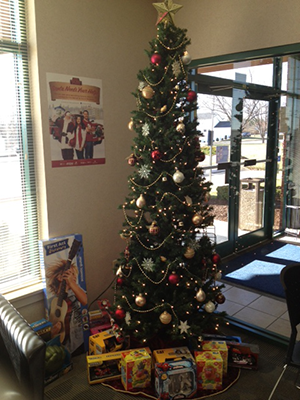 Proud sponsors of our local university's/colleges
Whether it be attending Lindenwood University's first ever Community Expo or The 80's Run at St.Charles Community college, we want to be to be involved! Contact [email protected] to share your campus events with our marketing and management team.