We love helping you!!!!
It's true. We love helping you. We (heart) our members! And we know the feeling is mutual. Look at what other members are saying about us. We're blushing, really.
Want to join in on the lovefest? Take a moment, tap below, and tell the world how much you love us. We can't wait to hear from you! Or…if you're not really "feeling the love" right now, please, tell us about that too. Let us know what we can do better. Think of it as tough love.
Just don't ask us to change how we squeeze the toothpaste tube. We are middle squeezers for life!
George and Nancy K.
Members Since 1993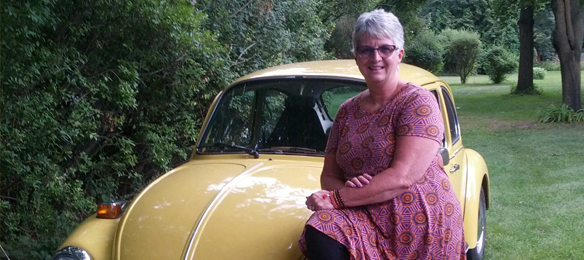 I had been looking for a 1973 Volkswagen Super Beetle, Nancy's first car, for around 5 years. I searched and searched for a yellow bug across the entire country but to no avail in great condition. Sure, there were other colors but not the elusive yellow bug. Then one day last month I decided to look again and BOOM! THERE IT WAS! Just 110 miles away with only 28,000 miles! What a great chance but I had to move fast and finding it was way unexpected! Nancy is turning 60 this year and I thought what a wonderful present this would be.
I was not prepared financially for the purchase since I had no luck finding one so I contacted Missouri Valley. I have been their customer for over 20 years, or I should say partner. They've always been excellent to work with and that's exactly why I've stayed with them for so long, no matter where I've lived. The team has always been great to work with and in this case, Heather helped me pull off a present of a life time. My seller was cash only and she was able to make a transfer to a local bank where I could collect the funds. Other than coordination and timing activity, it was a great seamless transaction!
All I can say is, if you're looking to purchase a classic auto, this is the place to help you out!
John & Kathy C.
Members Since 1998
We have been members since; now our grown children all have accounts too! We have financed severalcars through Missouri Valley as well, and it's always been so easy! We've been very pleased! Thank you MOVFCU!!!
Gary S.
Member Since 2018
After joining MOVFCU and securing an auto loan, I was organizing & cleaning up some paperwork and I inadvertently shred all of my tax documents that had been necessary for the recent application. My wife reminded me that our loan writer had scanned in our documents and should have them on file. After getting over my embarrassment, I showed up to the credit union office...it may have been lunchtime but the loan officer was gracious and understanding as she efficiently pulled up the documents and made new copies for me. Thank you Becky and the rest of the MOVFCU staff!!!
Jeff N.
Member Since 2015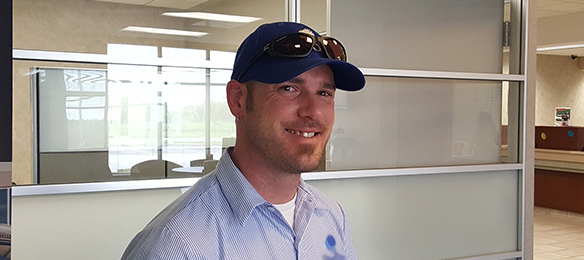 I am always very pleased with the customer service I get from the team, especially Heather & Allison. They recently helped me with setting up the mobile app...both were so helpful and knowledgeable with their information. Very quick and easy to work with!
Bessie M.
Member Since 2015
I am a very appreciative member of this credit union and who and what they are to me! I feel I am more than a member...more like family! I ALWAYS receive the utmost of service and respect. Thank you and god bless the MOVFCU team.
Charles H.
Member Since 1998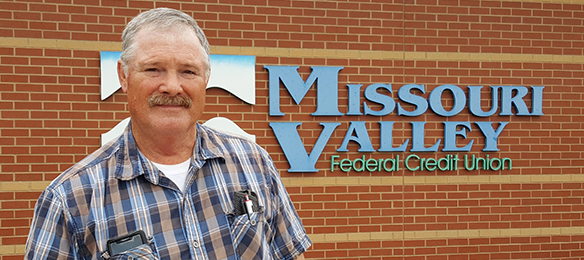 Living near the credit union location, I watched it being built and knew the framing crew. At the time I was using Jefferson Bank and we would drive down to Cave Springs and do our banking there. Eventually they changed hands and thus a decision was made to change banking institutions. We were not very sold on the larger banking concerns, thus making the decision to give Missouri Valley FCU an opportunity to provide their services.
We have been members for close to 20 years, and have had financing for several vehicles, including a refinance on a truck I still drive today. We've been able to pay off each loan early, and in our efforts to goals to be debt free, are close to paying off our credit card.
I've been able to interact with most every teller, loan officer and management virtually always finding them interesting and likable. I have been able to watch Josh make his way from lessor positions to his current responsibilities at this time. I am the sort of person who prefers and desires direct contact and surprise the teller if or when the use of the drive up is facilitated. In truth, my truck and trailer combination is to large and cumbersome to use those services. That being said, I am more than pleased to interact with the ladies and sundry young men who have been tellers face to face.
I am a "people person" and in most cases the credit union staff are that way, easy for me to communicate and interact with. We have told many silly stories, fun ones, and perhaps a sad one here or there. Most respond with their thoughts and most can dish out fun teases as good as they get. Some have interests similar to mine which allows short little conversations.
I am always greeted with kindness and humor. Generally always smiles with the desire to handle the transactions, usually making bank deposits. An interesting thing has happened... Usually I desire copies of business checks I deposit, and when I walk through the front door, one of the tellers greets me and makes copies while I am filling out my slip. Now that's SERVICE! A pleasure to be associated with MOVFCU. I don't dare try to name every one and so will not endeavor to do it. We are grateful for your service and kindness.
Dewitt W.
Member Since 2016
I recently purchased a 2017 Mustang for my son's graduation present and had a great experience with the loan department and MOVFCU team. I was able to get a pre-approval and shorten the time I had to spend at the dealership. The service I received was superb and truly appreciated!!
Andrew C.
Member Since 2018
My previous bank denied me on 2 different loans when my dog needed surgery. MoValley approved me the same day I joined and saved me a ton of money because I was able to move the cost from my old bank credit card to a much more affordable loan option. My old bank was uncooperative and they lost out!
Jenkins Family
Members Since 2011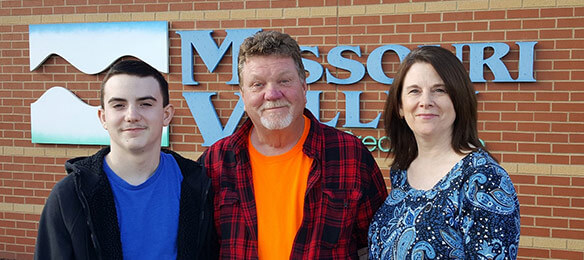 Since first joining MOVFCU they have exceeded our expectations. Integrity, compassion, and friendliness are just a few attributes of being members.
The staff is always polite and courteous, continuously ensuring that our needs are met.
Last year our taxes were compromised. We contacted MOVFCU immediately and the staff responded quickly ensuring that our account was protected. They offered suggestions such as password protection and notified us of any activity that wasn't normal for our account.
Most recently we purchased a motorhome, time was of the essence because we had to travel out of town to purchase it. The VP personally handled our loan to make sure there were no delays. WOW! Now that's service!!!
We can't imagine banking anywhere else. We are extremely pleased with MOVFCU.
Phyllis G.
Member Since 2014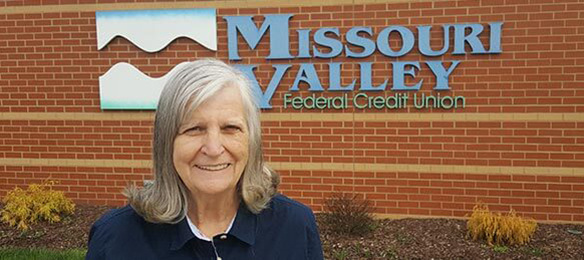 My name is Phyllis and I have banked with Missouri Valley FCU since September 2014. I am hearing impaired and though I do speak, I primarily communicate by sign language.
Since opening my account, I have been very impressed with the staff of Missouri Valley FCU. They are always patient and willing to help me with my account and finances.
They take the time to explain and discuss my account. Even Allison, VP of Operations, has taken me into her office to help me, and has even learned sign language to communicate better with me!
I enjoy banking and spending time with the MSR's at Missouri Valley FCU. They are always helpful and smiling. We may even tease each other from time to time.
Not only do I love Missouri Valley FCU, my friends do as well. Three of my friends have opened accounts at the credit union.
Thank you, staff of Missouri Valley FCU!!
Gregory D.
Member Since 2017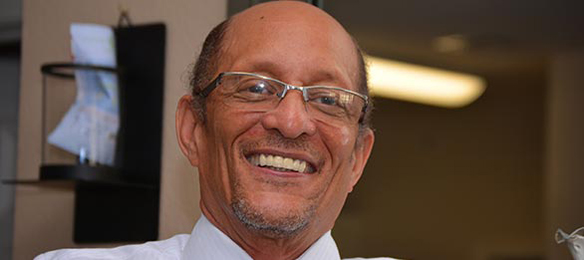 Missouri Valley Federal Credit Union goes above and beyond when it comes to customer service. Since becoming a member last month, I have already spoken with four people who are willing to become members of Missouri Valley Federal Credit Union based on my experience. MOVFCU is #1 in St. Charles, County.
Michelle C.
Member Since 2014
Missouri Valley is hands down the BEST Credit Union in the area. I have done business with two local, "bigger" credit unions and the service doesn't even compare to MOVFCU...I felt like I was with a bank, or worse with them. I tell anyone that will listen about the exceptional customer service and great loan rates. Check them out!